Our project management methodology
Project methodology approach
A Grape Solutions Plc. strongly believes in agile methodologies that can foster and ensure the appropriate and accurate delivery of project and custom software developments in a controlled and quality-assured way. Henceforth, risk arisen during the project lifecycle can be mitigated to an acceptable level.
Grape Solutions Plc. provides expertise and follows the rules of the iterative waterfall and agile scrum methodologies, providing Customers with entire flexibility and consultancy to choose whichever is more appropriate.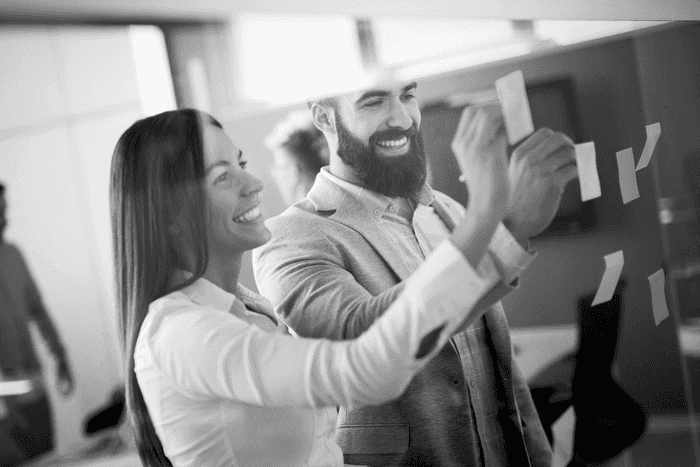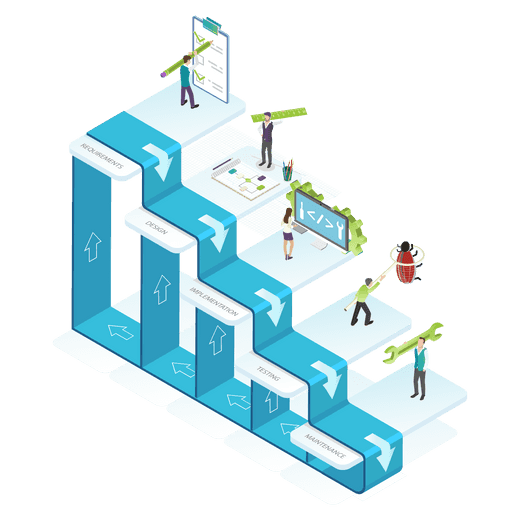 Iterative waterfall model
If you want a particular product to be delivered on time within a predictable cost, and the business needs are well transparent and are already defined, Grape recommends development according to an iterative waterfall methodology. We divide the development project into several sections (iterations) of up to a few months, at the end of which we hold a joint functional demo and handover with the client. The handover can also be linked to user acceptance and performance milestones.
This approach allows our customers to verify the features created in the iteration, which can even be tested in their own environment and with their own users, and it allows us to incorporate any modification needs based on the feedback into the next iteration. The essence of this is that at the end of the project, the exact product that will represent the greatest value to our customers will be developed. This model choice also gives our customers the opportunity to implement the most useful features (MVPs) in a live business environment a few weeks after the project starts, or even before the entire project is completed, to create value as soon as possible.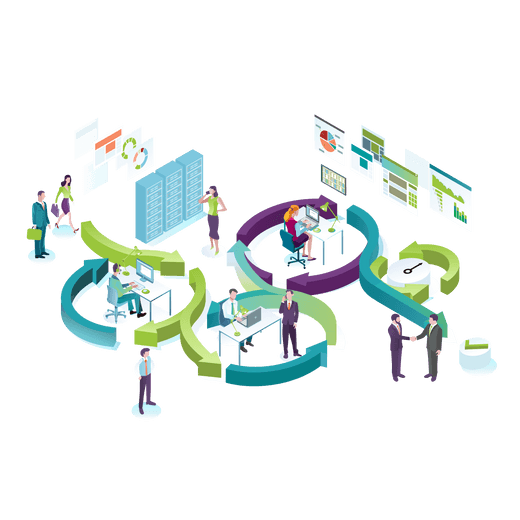 Agile Scrum model
If it is important to have a tangible result in the early phase of a development project that covers and enables key business needs, but there is no time to incorporate a long planning cycle at the beginning of the project or to plan detailed business needs and additional features, Grape recommends using the Scrum methodology. Scrum breaks down development into short phases, so-called "sprints," that always result in a new, functional and testable product version. We divide development processes into phases of up to 2-4 weeks, and always move forward with the same amount of transparent new functions per phase, involving our customers in the development project as well.
This approach makes it easier and faster to design new features, due to this phased development, the process flexibly follows the changing and evolving business needs. Moreover, continuous feedback and close collaboration with our customers reduce the risk of misinterpreting needs, thus ensuring that the best possible quality is delivered to our customers at the end of each phase.