Career
Our philosophy
Grape pays huge attention to recruit premium workforces. Our HR department invests a vast amount of energy not just to hire the best professionals and create a unified team within the company but also to ensure the welfare and satisfaction of our colleagues. Grape is your place if you are dedicated to perform high-quality work within a family-style environment. As an appreciation for that, we grant you continuous opportunities for professional improvements, language courses, sports, teambuildings, virtual games, fruits, breakfast and so much more. Not to forget our mutual evaluation system where you will be entitled to reflect your opinion and support the team to grow better together.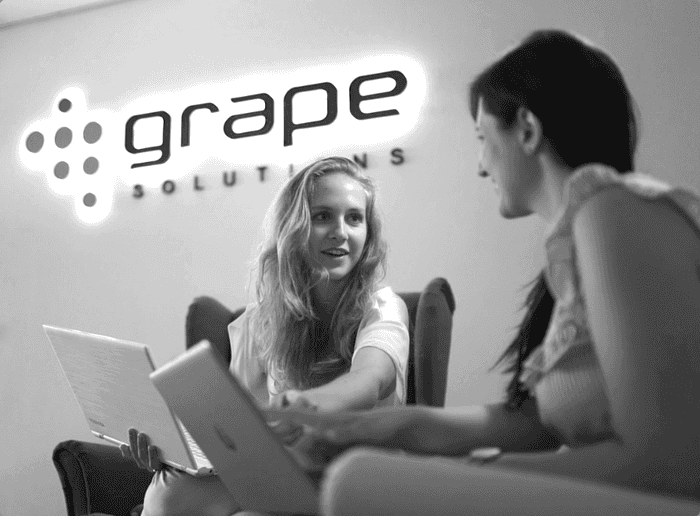 Subscribe to our newsletter
We are more than happy to share our regular newsletter feed with you where we publish exciting and innovative technology related topics. Don't miss it, subscribe and stay up-to-date with the latest technological trends, news and events from the IT industry. If you have already subscribed and want to unsubscribe, click here!